Get Started
Download & Install
Download the software on your Windows PC or Mac and launch it once it is installed.
Register
If you have purchased iPhone Password Manager, imyPass will email the registration code to you. You just need to input the email address and copy the code to certain box in the Registration window. Then, you can register the software successfully and enjoy its full features.
Update Software
To update imyPass iPhone Password Manager, you can go to Menu at the top of the interface and click Check Update…, then it will detect if the current version is the latest. If not, it will let you update it. Or you can go to imyPass official website to download the newest version.
imyPass Support
imyPass provides you with technical support via an online help guide. You can also contact our support team via support@imypass.com.
View iOS Passwords
Step 1Connect iPhone to Computer
Run imyPass iPhone Password Manager on your computer, and then connect your iOS device to computer with USB cable, then tap Trust on your device.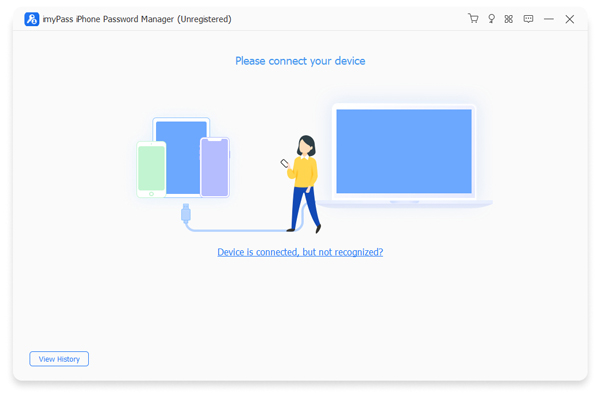 Step 2 Scan Passwords Saved on Your iOS Device
Next, click Start to start scanning the passwords on your device.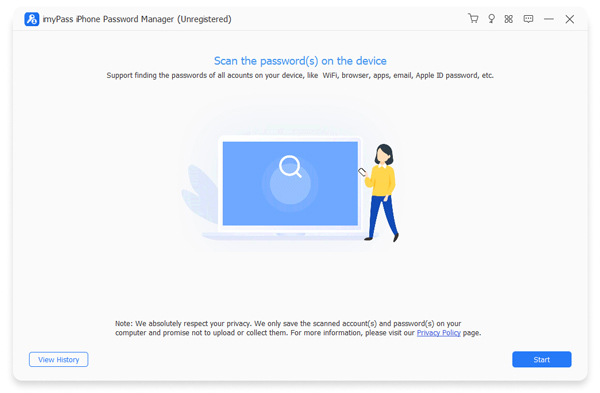 Step 3 View iPhone Passwords
After the scanning, it will list all the save password information. You can view Wi-Fi accounts, web & app passwords, email accounts, Apple ID, Screen Time passcode, and credit card information.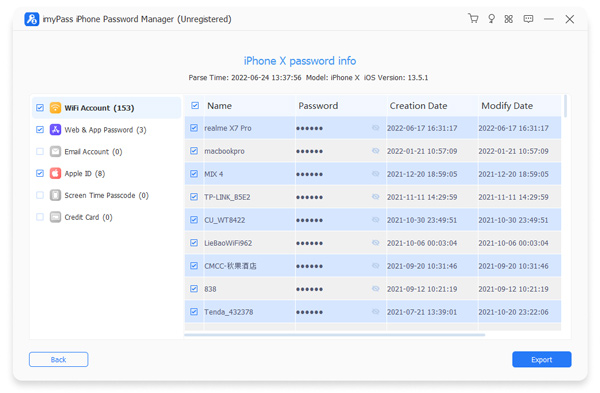 Export iOS Passwords
Now, you can choose to export them to .csv file by clicking the Export button.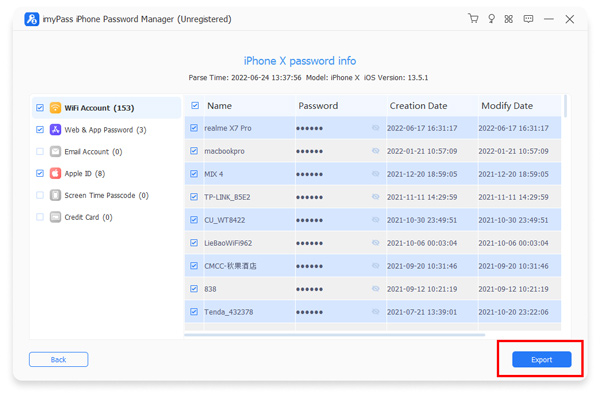 Check Scan History
This iOS password manager will record all the scanning history. You can click View History to have a check.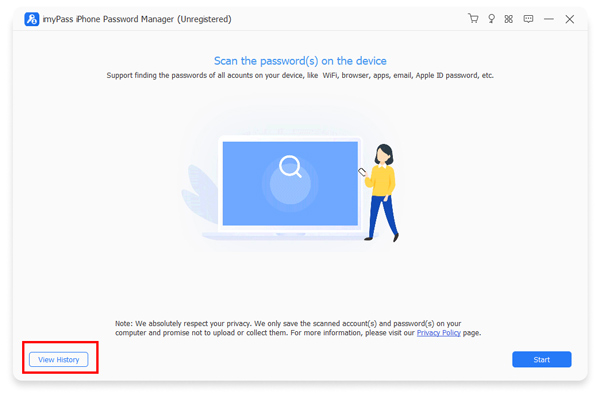 Step 1 Select Windows OS
If you have installed more OS versions on this locked Windows computer, you should select the operating system where you want to reset the password.
Here, you can choose to View or Delete the scans.