Guide to Recover & Reset Forgotten Gmail Password
'I forgot my Gmail password; how do I fix it? Can I access my Gmail again?'
Gmail is a versatile d email service. It offers multiple features, including email communication, cloud storage, and integration with various Google services. And Gmail is closely tied to a Google Account, which provides access to a host of Google applications and tools. When you forget your Gmail password, it is a disaster. So, how do you re-access your Gmail account? Today, this article will share how to recover or reset the Gmail password. Now, read the following content!

Forgot My Gmail Password
Part 1. Best Way to Recover Forgotten Gmail Password without Resetting
imyPass Password Manager is a professional tool to help you recover all passwords stored on your iPhone and iPad. Whether you forget your Gmail account or its password, this tool can scan your iOS device and view it. It also supports password managing, exporting, and sharing. And its interface is easy to use, even for a beginner. Besides Gmail, it can recover your Apple ID, Wi-Fi, website password, etc. Now, download and use it to get your Gmail password back.
Step 1Download the Gmail password tool on your Mac or Windows PC.
Step 2Connect your iPhone or iPad to the desktop with a USB cable. Tap the

Trust

option on your iOS device to confirm that you trust the computer when prompted.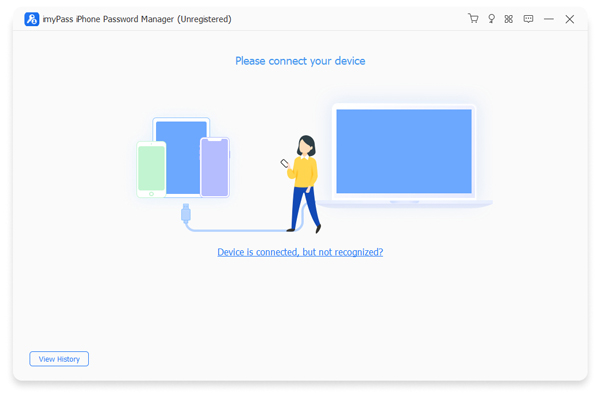 Step 3Open and run the program. Next, click the

Start

button to scan your iOS device.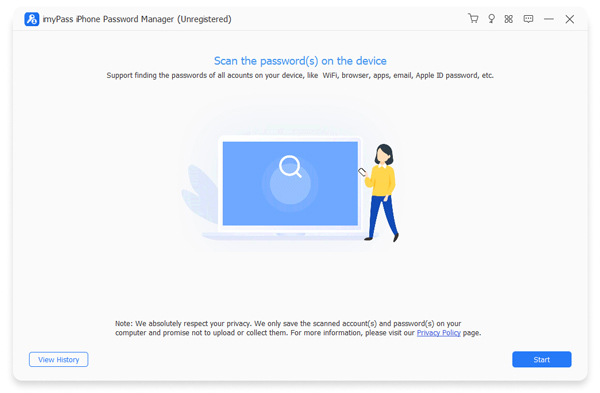 Step 4After scanning, you will see all used passwords stored on your device. Now, you can view your Gmail account and password. If needed, you can export it and other passwords in a .csv file.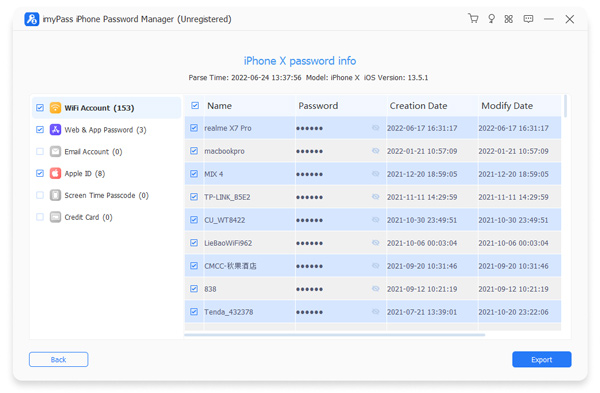 It is the best way to recover the forgotten Gmail password without resetting it. And this recovery tool can help you manage passwords on iPhone and iPad with simple steps.
Part 2. Reset Forgotten Gmail Password via Identity Verity [Free]
If you still remember your Gmail account, you can try to reset your Gmail password via verifying identity. It depends on whether you have set up an associated email address, phone number, or security questions. If the answer is yes, you can read the following steps.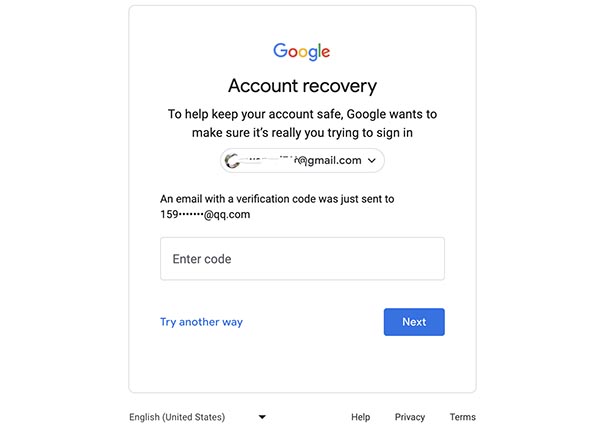 Step 1Access the Gmail website and enter your Gmail account.
Step 2Click

Forgot password

? to continue.
Step 3A verification code will be sent to the associated email. Or you can try using your phone number to get the verification code. You can also answer the security questions if you forgot Gmail password and don't have phone now. After verifying, you can access your Gmail and reset a new one.
You cannot access Gmail directly without setting the related information before. In such a case, you can try to sign up for a new Gmail.
Part 3. Change Gmail Password after You Recover the Forgotten One
When you get the old Gmail password back, setting a new one is a good idea. You can choose a new password that is easy to remember but has not been used elsewhere. Here is how to do it.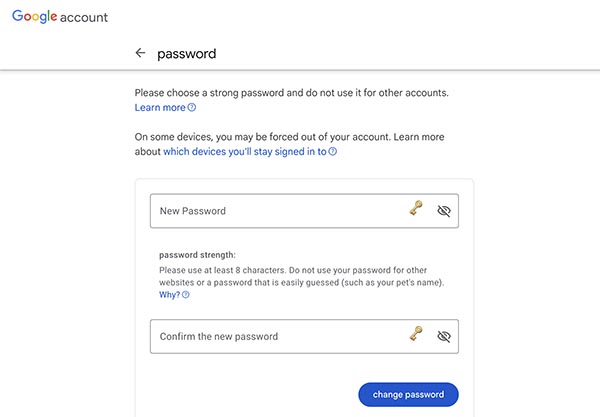 Step 1Go to the Gmail website and log in with your current Gmail account and password.
Step 2Once logged in, click your profile and select

Manage your Google Account

.
Step 3Navigate to the

safety

on the left-hand side. Then, find and click Password under the

Signing into Google

section.
Step 4You may be prompted to enter your current password again for security purposes. Next, you will be directed to a new page where you can set a new password. Please enter the new one twice to confirm it.
Step 5Click

Change Password

to save your new Gmail password.
After successfully changing the Gmail password, you will receive a notification confirming the change. It's wise to sign out of your Gmail account from all devices and back in with your new password. It can check the changes have been successfully applied.
Tips :
You had better create a new password with a mix of uppercase and lowercase letters, special characters, and some numbers. Because a strong password can be safer.
Part 4. FAQs of Forgetting Gmail Password
How to get into my Gmail account when I forget password?
If your Gmail is related to your other email or phone number, you can use it to verify your identity. In addition, you can try third-party password recovery tools.
How do I find my Gmail account?
You can find it on your device or web browser you have logged in before. Or you can use a professional password recovery tool.
How do I fix my Gmail email not working?
It could be due to issues such as internet connectivity, browser problems, or issues with Gmail. You can sign out and sign in to Gmail again while using a stable network.
Can I reset my Gmail password without a phone number or email?
If you cannot access your recovery email or phone number, you can try to answer the security question. If you forget the answers, it can be challenging to reset your Gmail password. You must contact Google support or use password recovery tools in such cases.
Can I see my password in Gmail?
No, you cannot directly view your password in Gmail. You can view the saved password on Google Chrome directly if you have stored it before.
Conclusion
Forgetting your Gmail password may influence your communication or work. It is challenging to access Gmail if you cannot reset it with an email or phone number. Unless you use a professional password recovery tool, such as imyPass Password Manager. And you had better remember it carefully and avoid forgetting it again. Certainly, you can comment below if you still encounter questions during the recovery process!