How to Fix If I Forget My Facebook Password [2023]
With numerous online platforms and accounts, it's challenging to remember all your passwords. Facebook is one of the popular social media platforms. It holds the essential data, interactions, and memories. Forgetting your Facebook password can be distressing but fear not. This article aims to provide effective methods to help you recover and reset your Facebook password. Then, you can access your Facebook again seamlessly. Now, you can explore more from this article.

Forgot My Facebook Password
Part 1. How to Recover Your Forgotten Facebook Password in a Safe Way
imyPass Password Manager is a popular recovery tool to retrieve all forgotten passwords stored on your iPhone or iPad. When you forget your Facebook password and even account, you can use it to scan the used device. Meanwhile, this recovery tool will retrieve your other accounts and passwords, including Instagram, WhatsApp, Gmail, Apple ID, etc.
More importantly, you can export Facebook and other passwords at a time. So, you can try this password manager when you forget your Facebook password. Download it and follow the steps below!
Step 1Download the Facebook recovery tool on your Mac or Windows computer.
Step 2Connect your iPhone or iPad to a computer via a USB cable. You will be asked to tap

Trust

to confirm that you trust the computer on your device.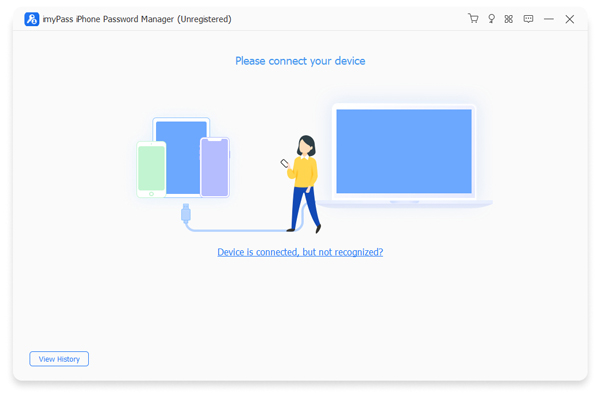 Step 3Run the program and click

Start

to start the scanning process. It will take a while.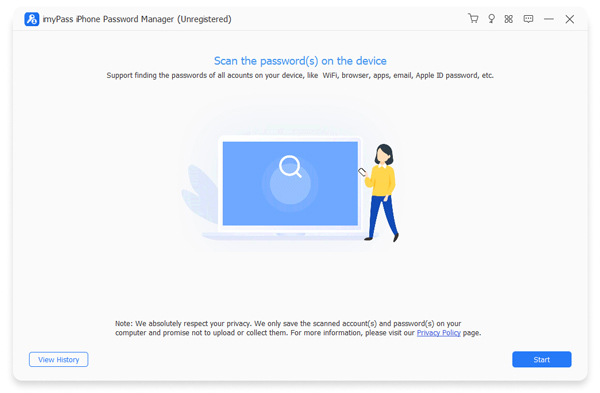 Step 4Once scanned, you can see all passwords stored on the device. Now, click

Web & App Password

to view your Facebook account and password. If needed, you can export and share it directly.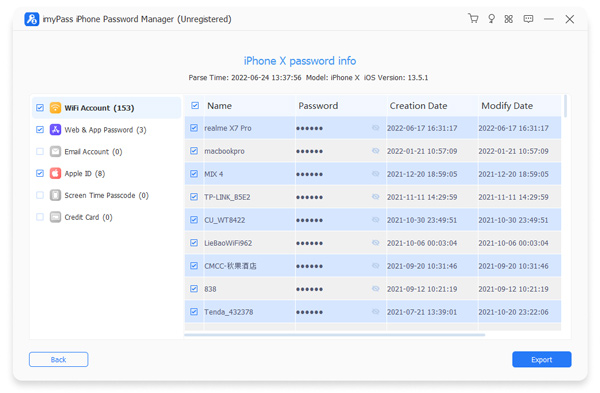 If you want to recover your Facebook password without resetting it, imyPass password recovery tool is a perfect choice. And it also can help you easily manage passwords on iPhone and iPad.
Part 2. How to Change Forgotten Facebook Password via Security Authentication
You may have forgotten its password when you haven't logged into Facebook for a long time. It can cause you not to be able to access Facebook updates. To log back into Facebook, you must perform a security verification and reset your password. Here are the steps you can follow.
Step 1Access the Facebook login page and enter your Facebook account.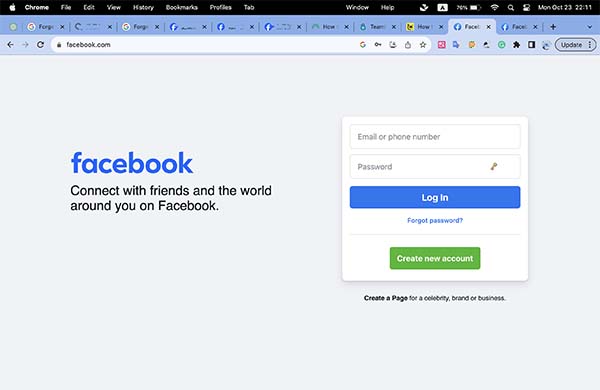 Step 2When you cannot enter the correct password, select the

Try another way

option.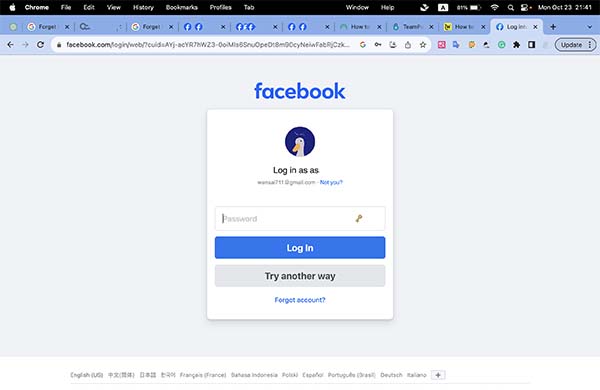 Step 3Here you can reset your Facebook password. Select

Use my Google account

or

Send code via email

. Then, click

Continue

to follow the prompts to reset it.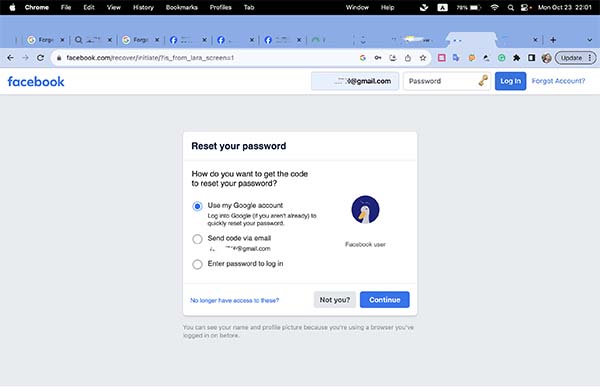 After resetting, you can log out and try to log in again with the new password. Meanwhile, be careful to remember your new Facebook password.
Part 3. Prevent the Facebook Password Forgetting You Should Know
It is important to prevent forgetting your Facebook password and ensure the security of your Facebook account. To achieve this goal, you should consider the following ways:
◆ Set a strong but memorable password.
◆ Use the best password managers for iPhone, iPad, or Android to store it.
◆ Bind your Facebook with your email account or phone number.
Part 4. FAQs of Forgetting Facebook Password
What makes a strong Facebook password?
A strong password must include upper and lowercase letters, unique symbols, and numbers. Meanwhile, the length is at least 12 characters. In addition, you should avoid using easily guessable password information like birthdays or names.
Why can't I log into my Facebook account?
You might be unable to log into your Facebook account for several reasons. It included incorrect credentials, account being disabled or hacked, issues with two-factor authentication, browser or app glitches, server problems, or verification requirements.
What happens if your Facebook is hacked?
If your Facebook account is hacked, unauthorized users can access and misuse your personal information. And they may change your account settings. Moreover, if the hacker impersonates you, it may cause financial loss. Therefore, changing your password, reviewing account activity, and enabling two-factor authentication in time is essential.
Can you recover your Facebook password without an email?
Of course. You can try third-party password recovery managers. These kinds of recovery tools can restore, view, manage, and even export your Facebook and other passwords.
What if I don't receive the password reset email?
You can try some steps to check it:
1. Check your email's spam or junk folder.
2. Ensure you're checking the correct email account.
3. Request a new password reset email.
Conclusion
It is troublesome when you forget your Facebook password. But with the right tools and methods, it is straightforward to access your Facebook account. Whether using a tool like imyPass Password Manager or going through Facebook's security authentication, there are reliable ways to regain access. And the operation process is not complex. By the way, it's essential to remember your new password while avoiding missing it. Just set a strong but memorable password for your Facebook. Finally, you can comment here if you have questions during the recovery or resetting process!