Troubleshooting Mac Keeps Asking for iCloud Password
It's quite annoying that your Mac keeps asking for iCloud password. Many users complained that their Mac repeatedly asked for an iCloud password even after they had already enabled Keychain Access. This persistent prompt can disrupt workflow and cause inconvenience.

Mac Keep Asking for iCloud Password
This post will discuss the main reasons behind the Mac keeps asking for iCloud password problems. Moreover, you can learn five helpful tips to resolve it and regain control over your Mac's functionality.
Part 1. Figure Out Why Mac Keeps Asking for iCloud Password
One common reason for the Mac keeps asking for iCloud password or com.apple.iCloudHelper keeps asking for password is a problem with the Keychain Access utility. Keychain Access stores passwords and other sensitive information, and if it becomes corrupted or experiences issues, it can trigger the repeated iCloud password prompt.
Another cause could be outdated iCloud settings on your Mac. If your Apple device runs an older version of macOS or if the iCloud settings haven't been updated, it can lead to authentication problems and result in frequent password requests.
Poor or unstable internet connectivity can also contribute to the iCloud password prompt. When your Mac struggles to establish a stable connection with iCloud servers, it may repeatedly ask for your password.
Part 2. How to Fix Mac Keeps Asking for iCloud Password
The Mac keeps asking for iCloud password problem can occur due to various reasons. By understanding the causes behind this problem, you can use related solutions to solve it. This part shares five effective methods to get rid of repeated iCloud password prompts.
Check Network Connectivity and Reboot Mac
Verify that your Mac is connected to a stable and reliable internet connection. You can switch to another Wi-Fi to see if the issue persists. Ensure that you have a strong signal, and try moving closer to the router. Refreshing the network connection by restarting your router is also a solution. In some cases, you can simply reboot your device to solve the Mac keeps asking for iCloud password problem.
Update macOS and iCloud Settings
Enter the Apple menu on your Mac and select System Preferences > Software Update. If an update is available, click Update Now to install the latest version of macOS.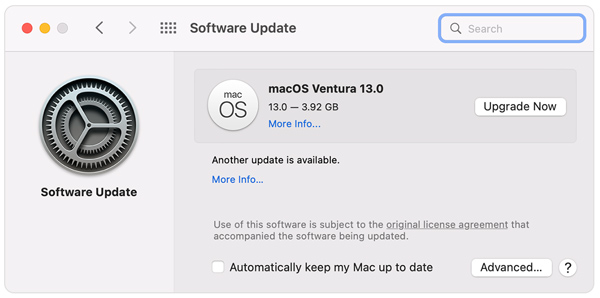 After updating macOS, go back to System Preferences and click Apple ID. Ensure your iCloud settings are up to date. If prompted, enter your iCloud password to authenticate.
Reset Keychain Access
Open the Finder and go to the Applications folder. Inside the Applications folder, open the Utilities folder. Locate and open the Keychain Access application. In the Keychain Access window, click Keychain Access in the menu bar and select Preferences.
Go to the General tab and click the Reset My Default Keychain button. Restart your Mac and check if the Mac keeps asking for iCloud password problem persists.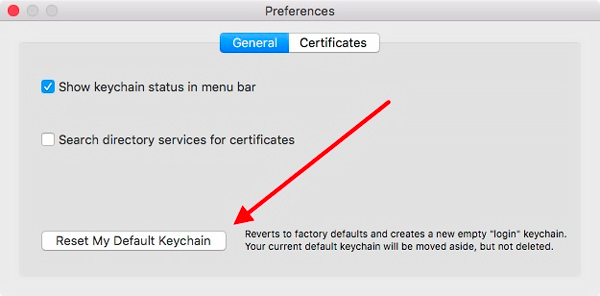 Sign Out and Sign Back Into iCloud
Select System Preferences from the Apple menu. Click your Apple ID in the window. Click Overview on the left side and then click the Sign Out button.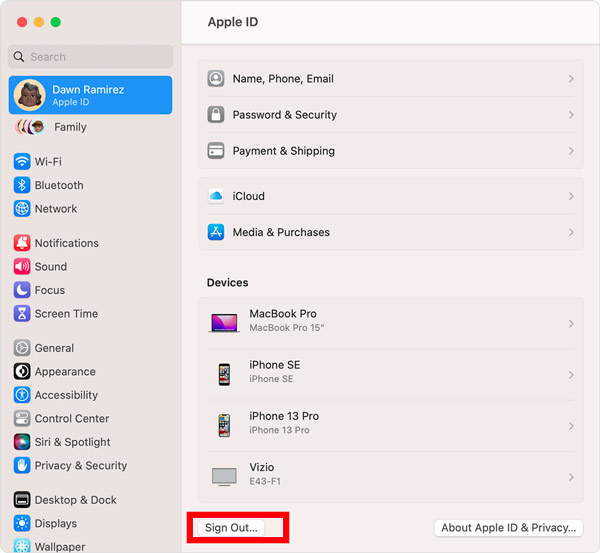 Restart your Mac and open System Preferences again. Click Apple ID and sign back into your iCloud account. Check and ensure that all the necessary iCloud services are enabled.
Clean Mac Junk Files and Uninstall Unwanted Applications
If your Mac keeps asking for your iCloud password repeatedly, you can try clearing junk files and unwanted applications on your Mac. Aiseesoft Mac Cleaner is an all-featured cleaning software that can help troubleshoot the iCloud password prompt problem. It can help you optimize your Mac's performance and potentially resolve the issue of persistent iCloud password prompts. Regularly cleaning junk files and removing unnecessary applications can free up space on your Mac and improve its overall efficiency.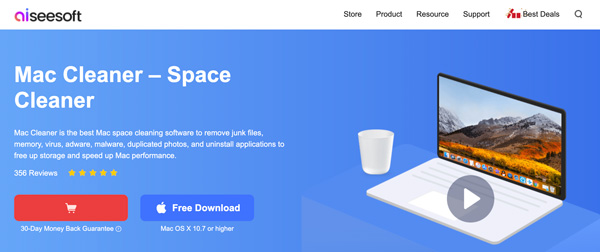 Part 3. Best Password Viewer to Check Saved iCloud Password on Mac
imyPass iPhone Password Manager is a reliable password viewer that lets you securely see and manage your passwords, including iCloud passwords, Apple ID passcodes, Wi-Fi passwords, email passwords, and passwords stored in various apps and websites. If you can't remember your Apple ID or iCloud password, you can use imyPass to find it back.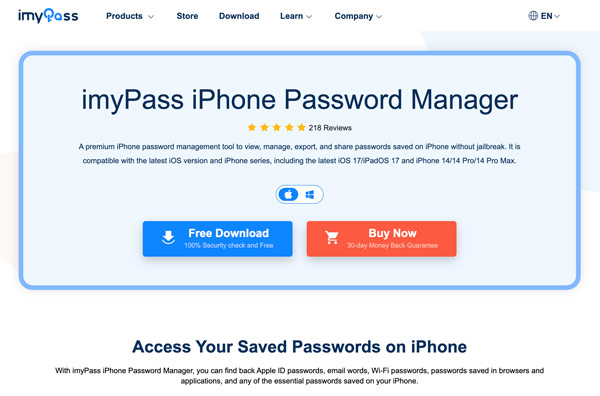 Download and launch the iCloud password viewer on your Mac. Connect your iPhone or iPad to it and click the Start button. It will scan all types of passwords saved on the iOS device, including your iCloud password. Enter your iTunes password if your iTunes backup is encrypted.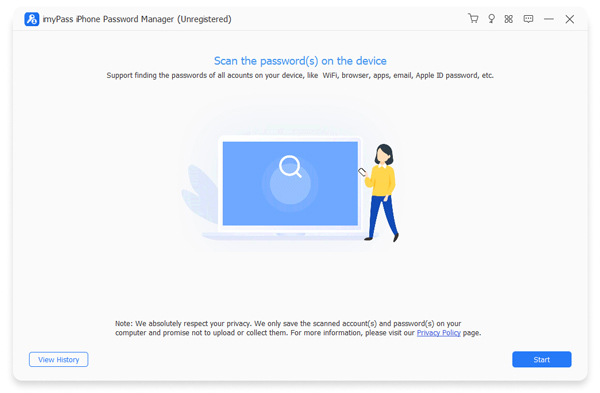 Once the scanning process is complete, all your passwords will be listed on the left, such as Apple ID, Wi-Fi Account, Email Account, Web & App Password, Screen Time Passcode, and more. To check your iCloud password, click the Apple ID option.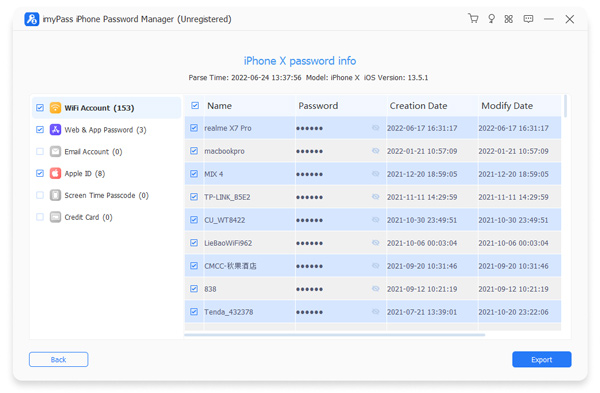 Part 4. FAQs of Mac Keeps Asking for iCloud Password
Why the com.apple.iCloudHelper keeps asking for password on my Mac?
The com.apple.icloudhelper process is a part of macOS that assists in managing iCloud-related tasks and services. It helps synchronize data, such as photos, documents, and contacts, between your Mac and iCloud. When this process encounters issues, it may prompt users to enter their iCloud password repeatedly.
How can I change my Apple iCloud password?
To change your Apple iCloud password, go to the Settings app and select your account name to access the Apple ID settings. Scroll down and choose the Password & Security option. Enter your device passcode or authenticate with Face ID/Touch ID. You may be prompted to Enter your device passcode or authenticate with Face ID/Touch ID. Tap Change Password and enter your current iCloud password to proceed. Create a new Apple iCloud passcode and confirm it.
Can Apple Support help me reset my iCloud password?
Yes, Apple Support can assist you in resetting or recovering your iCloud password. You can go to its official website and choose the specific issue that best matches your situation, such as Forgot Apple ID password or Reset iCloud password. You can choose a desired support option like chat, phone, or schedule a call to connect with an Apple Support representative. You will be asked to provide some personal information to verify your identity.
Conclusion
This post has mainly discussed the Mac keeps asking for iCloud password problem. We have explored some main causes behind the issue and offered five useful ways to fix it. With them, you can regain uninterrupted access to your Mac and eliminate the annoyance of constant iCloud password prompts.