Forgot The iCloud Password? Here's How to Fix It
Forgetting passwords is a common occurrence. With the myriad of accounts and services we use daily, it is easy to forget one. One such crucial password is the iCloud password. It secures your personal data stored in iCloud and ensures the safety of your purchases on the App Store. If you have forgotten yours, do not panic. This guide can help you through professional software and the ways supported by Apple. Read here to recover or reset it if you forget the iCloud password.

Forgot My iCloud Password
Part 1. What is iCloud Password
The iCloud password is often referred to as the Apple ID password. It is a unique identifier for Apple users when setting up the Apple ID. This password is the key to accessing various Apple services, including iCloud storage, App Store purchases, iTunes, Apple Music, and more. Meanwhile, it ensures that your data is securely stored in the iCloud and can be accessed only by you. It is easy to forget your iCloud password when you have not used or reset it in a long time. Therefore, you need to get it back as soon as possible. Read the next part to get the solutions.
Part 2. How to Find iCloud Password Using Password Manager
imyPass iPhone Password Manager is a reliable tool designed to help you retrieve passwords stored on your iPhone, including the iCloud password, Wi-Fi passwords, and more. When you forget your iCloud password, you can use this professional software to recover it without hacking. It can scan your iOS device and retrieve the saved iCloud account and password. After retrieving, it allows you to export and save the iCloud and other passwords in a CSV file. More importantly, it is compatible with various versions, including iOS 17 and iPadOS 17. Now, free download it to get your iCloud password back!
Step 1Download and install the iCloud password manager on your computer.
Step 2Connect the iPhone/iPad to your Mac or Windows PC using a USB cable. Ensure you trust the computer on your iPhone if prompted.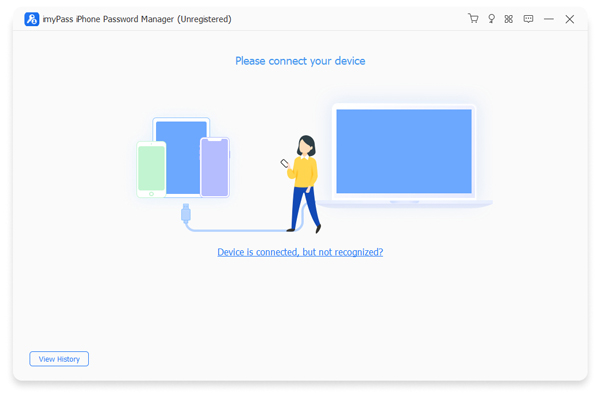 Step 3Launch the password tool and click Start to begin the scanning process.
Step 4Once the scan is complete, you will see a list of passwords stored on your iPhone. Navigate to the Apple ID section to find your iCloud password. You can now either view the password on the software interface.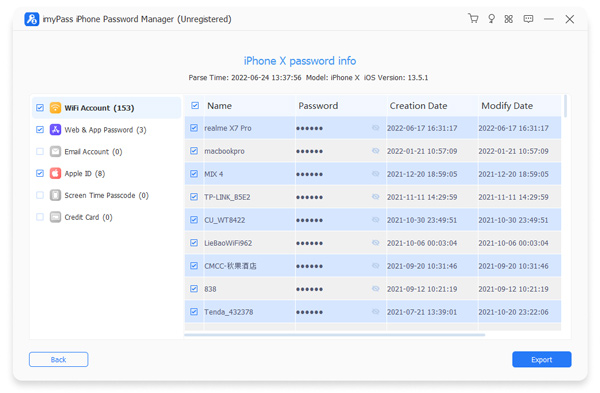 Using this best password manager for iPhone, you can easily retrieve your iCloud password. It avoids the hassle of resetting it, ensuring uninterrupted access to your Apple services.
Part 3. How to Reset iCloud Password on Your iOS Device or Mac
When you forget the iCloud password and want to change a new one, you can do it if you have other trusted devices, including the iPhone, iPad, and Mac. Meanwhile, remember to use a strong and unique password that you haven't used elsewhere. Once reset, please update the password on all devices using your Apple ID. It can avoid any login issues.
Ways 1. Reset iCloud Password on Your Trusted iPhone/iPad
If you have other trusted iPhone or iPad devices, follow the steps below to reset a new one.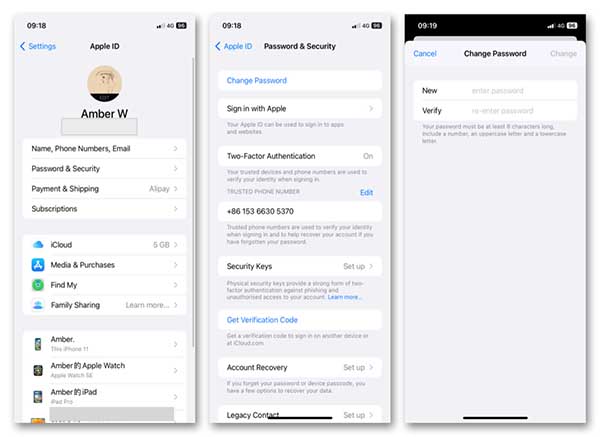 Step 1Open Settings and tap on your name at the top.
Step 2Go to

Password & Security

and tap

Change Password

.
Step 3Enable your iPhone/iPad passcode to reset the iCloud password. Enter a new one and tap

Change

.
This iPhone/iPad can be used to change your password because you are signed into iCloud and have a passcode enabled.
Ways 2. Reset iCloud Password on Mac
If you have another trusted Mac, you can follow the steps to reset a new one.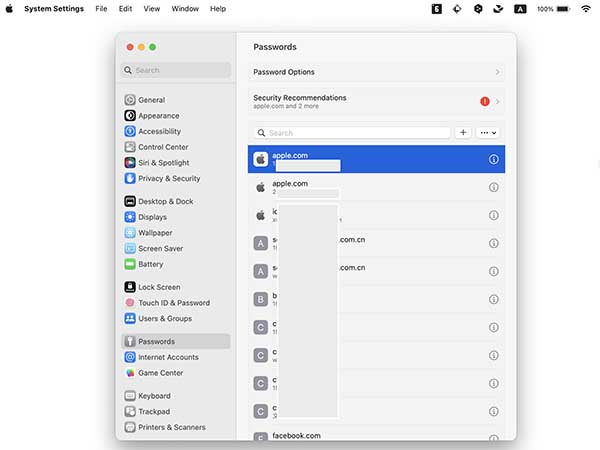 Step 1Click the

Apple

menu on your Mac and select

System Preferences

.
Step 2Choose Apple ID and then click

Password & Security

on the left panel.
Step 3Select Apple ID and click

Change Password on Website

. Then, you can follow the prompts to change your iCloud password.
This process can be finished with a few steps when you provide the Mac passcode. If you forget the Mac password, you need to retrieve it first.
Tips :
You can change the iCloud password online if you don't have other trusted devices. However, the process can be complex and time-consuming.
Part 4. FAQs of Forgetting My iCloud Password
Can I retrieve my iCloud password without resetting it?
Yes. You can use some professional password recovery tools. It can usually help retrieve the password stored on your device without resetting it.
Hot to fix it if I forgot my iCloud email password?
Your iCloud email password is the same as your Apple ID password. You can follow the ways supported by Apple or try some password recovery tools.
What happens if I enter the wrong iCloud password too many times?
After several incorrect attempts, your Apple ID will be locked in security reasons. You'll need to unlock it by verifying your identity.
Can I use my iPhone without an iCloud password?
Of course. But it means you won't be able to access Apple services, including iCloud backups, Find My iPhone, etc.
Is there a risk of data loss when resetting the iCloud password?
No. Resetting your iCloud password doesn't lead to data loss. However, ensure you remember the new password to access your data.
Conclusion
The iCloud password can ensure the safety and accessibility of your data across devices. It is troublesome if you are forgetting the password. But Apple provides multiple ways for resetting password, helping you to regain access swiftly. Meanwhile, tools like imyPass iPhone Password Manager further simplify the recovery process. By following the ways in this article, you can access your data and Apple services again. Have other questions about forgetting the iCloud password? Comment below!