A Full Review of LastPass Password Manager
Remembering unique and strong passwords for different accounts has become increasingly difficult. This is where LastPass Password Manager swoops in to save the day. LastPass is a feature-rich password management tool designed to manage digital identities.
In the review of LastPass Password Manager, we will explore its key features, pros and cons, pricing, and how to use LastPass effectively. Moreover, we introduce you to a great LastPass alternative to store and manage your passwords.

Review of LastPass Password Manager
Part 1. Overview of LastPass Password Manager
LastPass Password Manager is designed to securely manage and store passwords for various online platforms and services. This part will explore its key features, pros and cons, pricing details, and how to use it.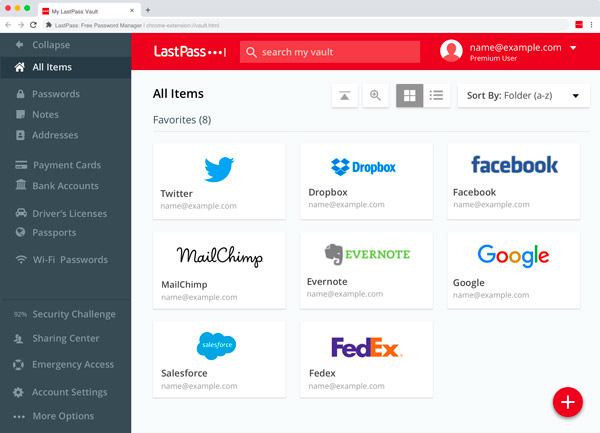 Key Features of LastPass Password Manager
LastPass offers many useful features that make it stand out among its competitors in the password management arena.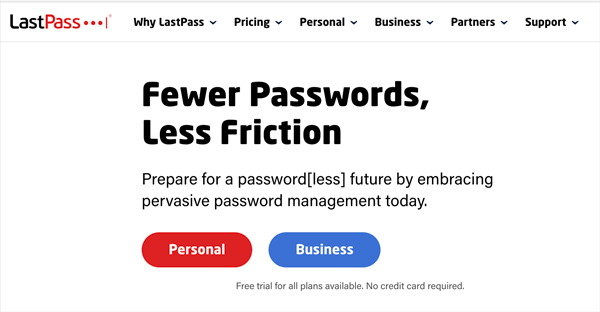 Password Storage and Generation: LastPass securely stores passwords and creates strong, unique passwords for each account you use. It helps to remember multiple passwords and protects against password-related vulnerabilities.
Auto-Fill and One-Click Login: LastPass Password Manager simplifies the login process by automatically filling in usernames and passwords for websites and apps. With a single click, you can log in without the hassle of typing.

Security Audit and Password Health: LastPass conducts a security audit, identifying weak and duplicate passwords. It provides a detailed report, allowing you to strengthen your account security.
Cross-Platform Compatibility: LastPass is compatible with major operating systems, including Windows, macOS, iOS, and Android. It offers browser extensions for popular browsers, including Chrome, Firefox, Safari, and Edge.
Two-Factor Authentication: LastPass Password Manager offers an additional layer of security by supporting various 2FA methods, such as fingerprint authentication or one-time passwords.
Secure Notes and Digital Wallet: Apart from passwords, LastPass allows you to securely store sensitive information like credit card details, secure notes, and important documents.
Sharing and Emergency Access: You can securely share passwords and sensitive information with trusted individuals. In case of emergencies, designated contacts can be granted access to your account.
Pros and Cons of LastPass Password Manager
LastPass simplifies the management of passwords and reduces the need to remember multiple login credentials. It can generate strong, unique passwords and help protect against cyber threats. LastPass integrates with different operating systems and browsers, making it accessible from various devices. Moreover, its user-friendly interface makes it simple for users to navigate and utilize its features.
A master password protects all the passwords and sensitive information stored in LastPass. If the password is compromised, it could have severe consequences. Since LastPass operates on cloud-based storage, an internet connection is necessary for accessing your passwords. The free version of LastPass has certain limitations, such as the inability to sync across multiple devices.
LastPass Password Manager Pricing
LastPass Password Manager offers both free and premium subscription plans. The free version provides basic functionality, while the premium subscription, at $3 per month, provides additional features like priority tech support, 1GB of encrypted file storage, and the ability to sync passwords across all devices.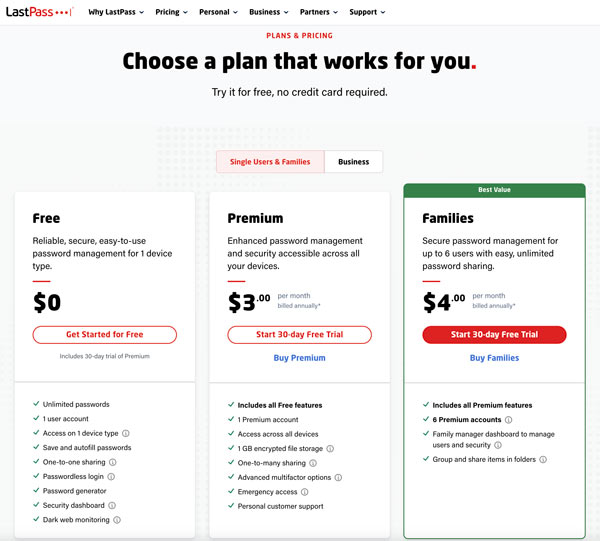 How to Use LastPass Password Manager
Visit the LastPass website, create your account using your email address, and select a master password.

Download the LastPass browser extension and install it on your preferred browser. You can also install the LastPass mobile app on your iPhone or Android phone.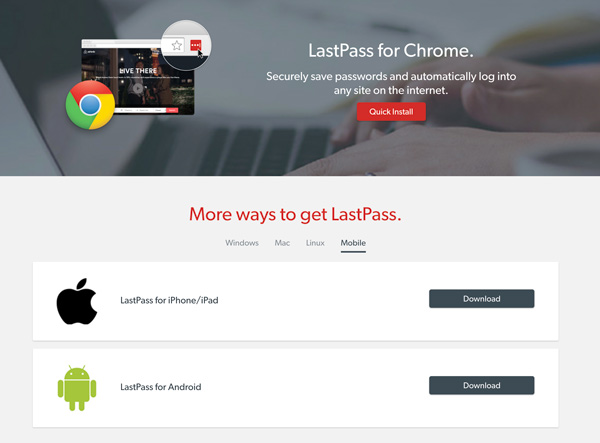 As you log in to different websites, LastPass will prompt you to save login credentials. You can also manually add passwords and organize them into folders for easy access. It will automatically fill in your login information when you visit a saved website, or you can use the browser extension for a one-click login.
Part 2. Best LastPass Password Manager Alternative
One of the best alternatives to LastPass is imyPass iPhone Password Manager. It offers similar features like password storage, password management, and more. It also provides additional functionalities. This LastPass alternative is specially designed for iOS users to manage various account details. It can help you access and manage all stored passwords on your devices, including Apple ID passwords, Google passwords, Wi-Fi passwords, email passcodes, and passwords created in apps and browsers.
iPhone Password Manager lets you check, manage, export, and share your stored passwords. Connect your iPhone and scan all saved passcodes. All your passwords will be listed in categories for better management.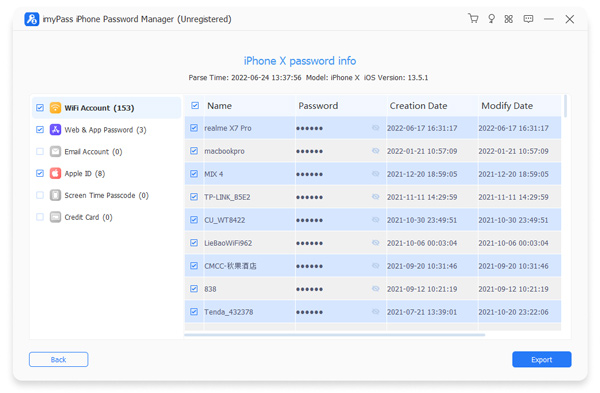 Part 3. FAQs of LastPass Password Manager
Is LastPass better than Google Password Manager?
LastPass and Google Password Manager are popular password management tools, but they differ. LastPass is a standalone password manager that offers features like password generation, autofill, and secure storage of your credentials. It has browser extensions and mobile apps that allow you to access your passwords from different devices. LastPass also offers a premium version with additional features. Google Password Manager is integrated into Google Chrome and the Google ecosystem. It is convenient if you already use Google services extensively. The choice between LastPass and Google Password Manager depends on your specific needs and preferences.
Does Safari support LastPass?
Yes, Safari does support LastPass. You can install the LastPass extension on Safari to manage your passwords, and autofill forms securely.
How do you enable AutoFill for Safari on your iPhone?
Go to Settings to enable AutoFill for Safari on your iPhone. Scroll down and tap Safari. In the Safari settings menu, choose AutoFill. Here, you can toggle on specific options based on your need. Once you enable AutoFill, Safari will automatically fill in forms and login credentials, making browsing the web easier.
Conclusion
LastPass Password Manager is a highly recommended tool for securely managing passwords and digital information. It simplifies the login process while enhancing security. However, it's important to take caution with the master password and maintain a backup plan. If you're looking for an alternative, iPhone Password Manager offers similar functionalities with additional features to meet your password management needs.